2022-2023 Eastman Residency Cohort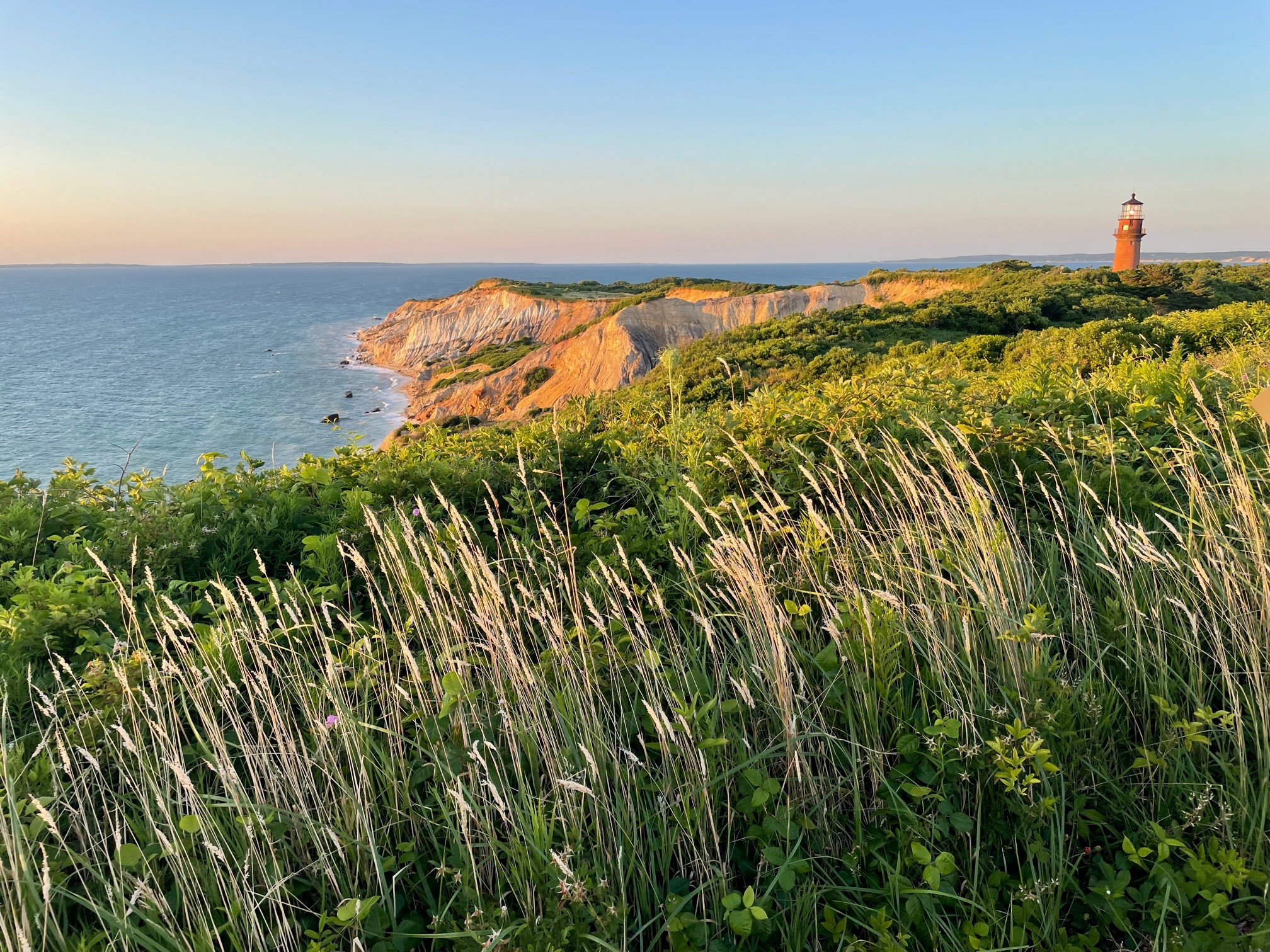 Cara Caddoo
Department of History
"I spent a fantastic two weeks at the Eastman House this summer. I've never been much of a morning person but something about being out there had me getting up early every day--probably that gorgeous sunrise! It was the perfect balance of off-the-grid and on—quiet and without distraction but with lots of great things to do and explore nearby. I spent most of my days writing at the round table near the window with a view of the pond. It was especially fun when I started working on my chapter about the 1930 film Moby Dick, which is partially set in nearby Nantucket (or rather, Hollywood's version of Nantucket!). In the evenings, my housemate and I would cook dinner together or take a walk on the beach and talk about what we'd been working on, our challenges and breakthroughs, and what we planned to work on next."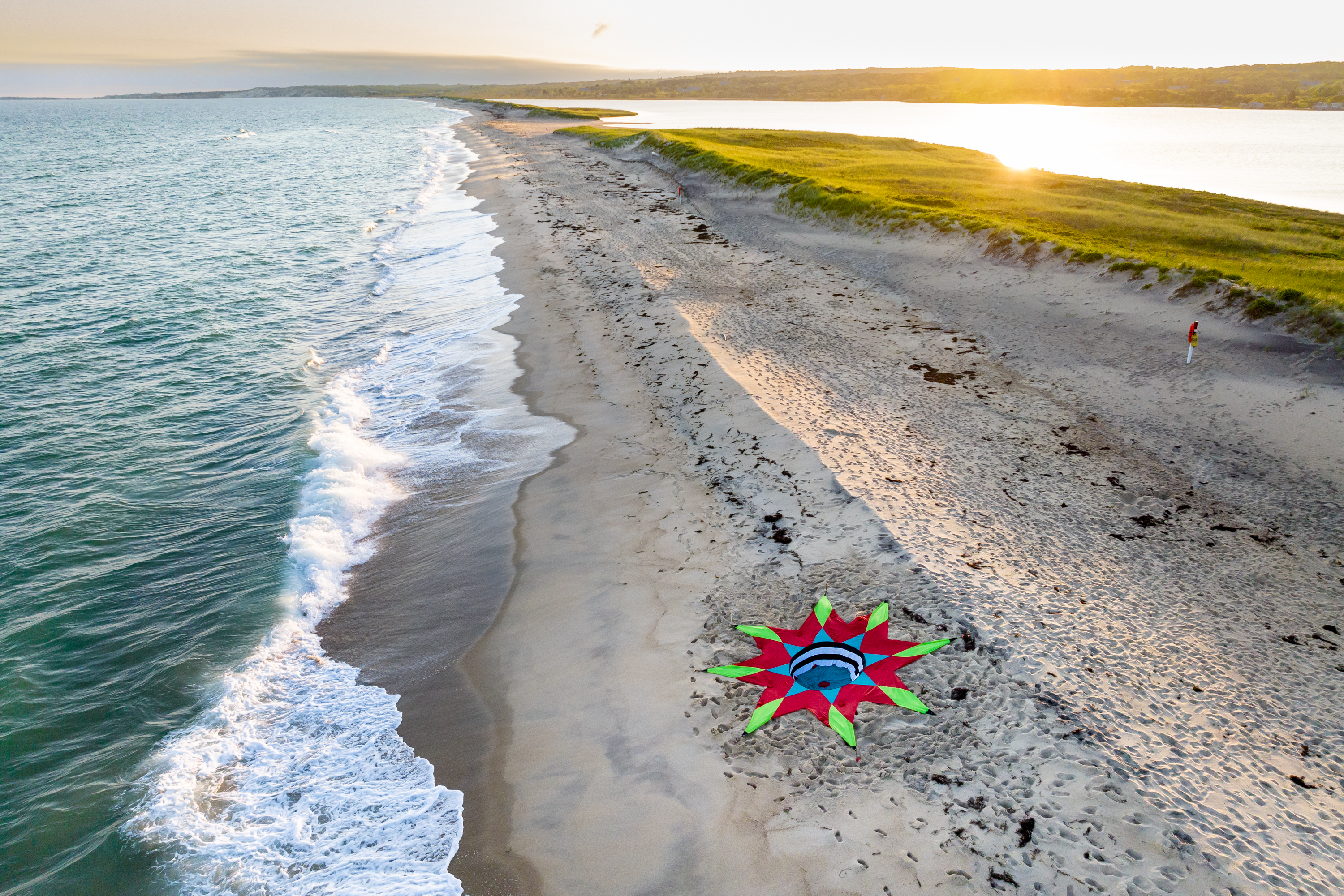 Carissa Carman
Eskenazi School of Art Architecture and Design
Talk to me: Reflections on Sea Spotting is a research practice that challenges the utility of quilts, the communication of patterns and the temporary signal used in wayfaring and aerial navigation. The temporary installation, The Great Dig was a large- scale dimensional quilt top dug into the shore. The quilt top was a target for viewing in hopes to recognize abstracted patterns for visual decoding. Carman seeks to be in communication not only with the landscape but with the context of historical land and conceptual artists who used the body, site and earth as locations of ethics and value. Talk to me: Reflections on Sea Spotting is the first of a series of works on the shores of coastal locations.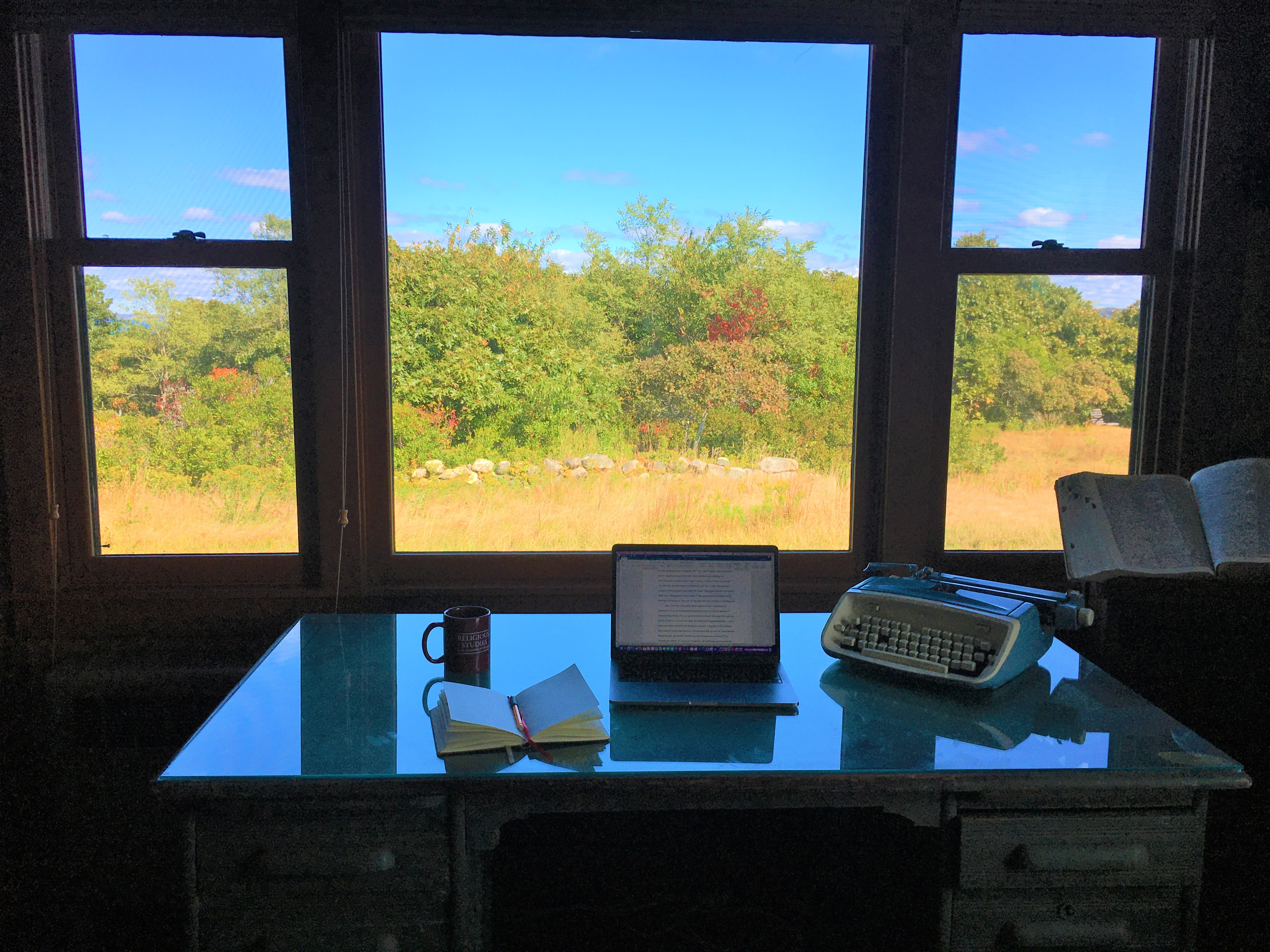 Constance Furey
Religious Studies
"I spent my weeks at the Eastman House without a car, waking up each morning to watch the sunrise, walking down to Menemsha pond for a swim, fixing the same breakfast of oatmeal and fruit every morning, and ending each clear day out on the yard, watching how sunset changed the blues of the water and the green of the trees. Apart from exploratory walks and bike rides that took me quickly down to the Orange Peel Bakery, a half mile away on State Road, which runs two miles further to the tip of the island and Gay Head Lighthouse, I spent my days inside and out, sitting and writing wherever the light seemed best. The first week was devoted to work on a poem about a road trip through a much drier part of the US (though evidence of MV's summer drought was easy to see, even during the wet fall they are now enjoying). That work resulted in this contribution to the Being Human Institute's Noli Me Tangere Project.  The rest of the retreat time was spent collaborating with a graduate school colleague, Rebecca Schorsch, on our book about teaching religion in public. We found not only a new form for our project but also extraordinarily productive writing energy, as the project moved from dream to reality."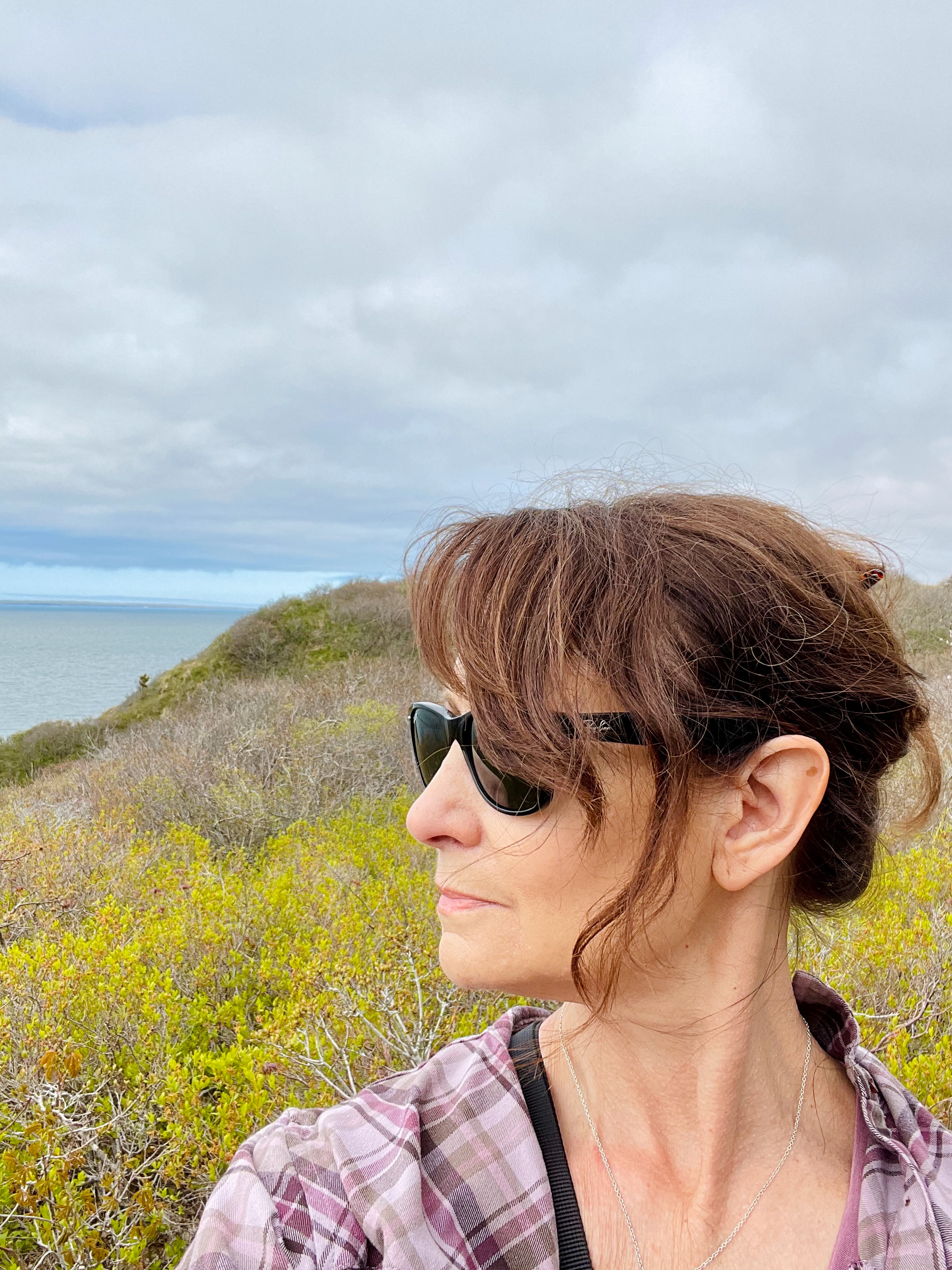 Elizabeth L. Shea
Department of Theatre, Drama and Dance
The World Health Organization reports that each year, over 40 million people globally need palliative and hospice care; most of these patients come from low and middle-income countries. One of the difficulties of layman care in end-of-life circumstances is navigating situations where patients have compromised communication skills due to dementia, sever illness, or other circumstances. Learning to discern patient body language could greatly aide care from non-medical caregivers, and training in somatic movement practices, widely used by dancers and other performing artists, has the potential to deeply inform observational and sensory skills in caregivers. During my time at the Eastman House, I had the opportunity to research and design a somatic training for non-medical caregivers, particularly at the end-of-life, and expand the idea of narrative medicine to include movement. An external grant proposal was prepared and submitted so implementation of the work can begin, and my work in the arena of Public Scholarship can continue. The design also serves as the basis for a chapter in my manuscript in progress, SomaLab®:  A Framework for Mind/Body Practice in Dance and Movement Arts.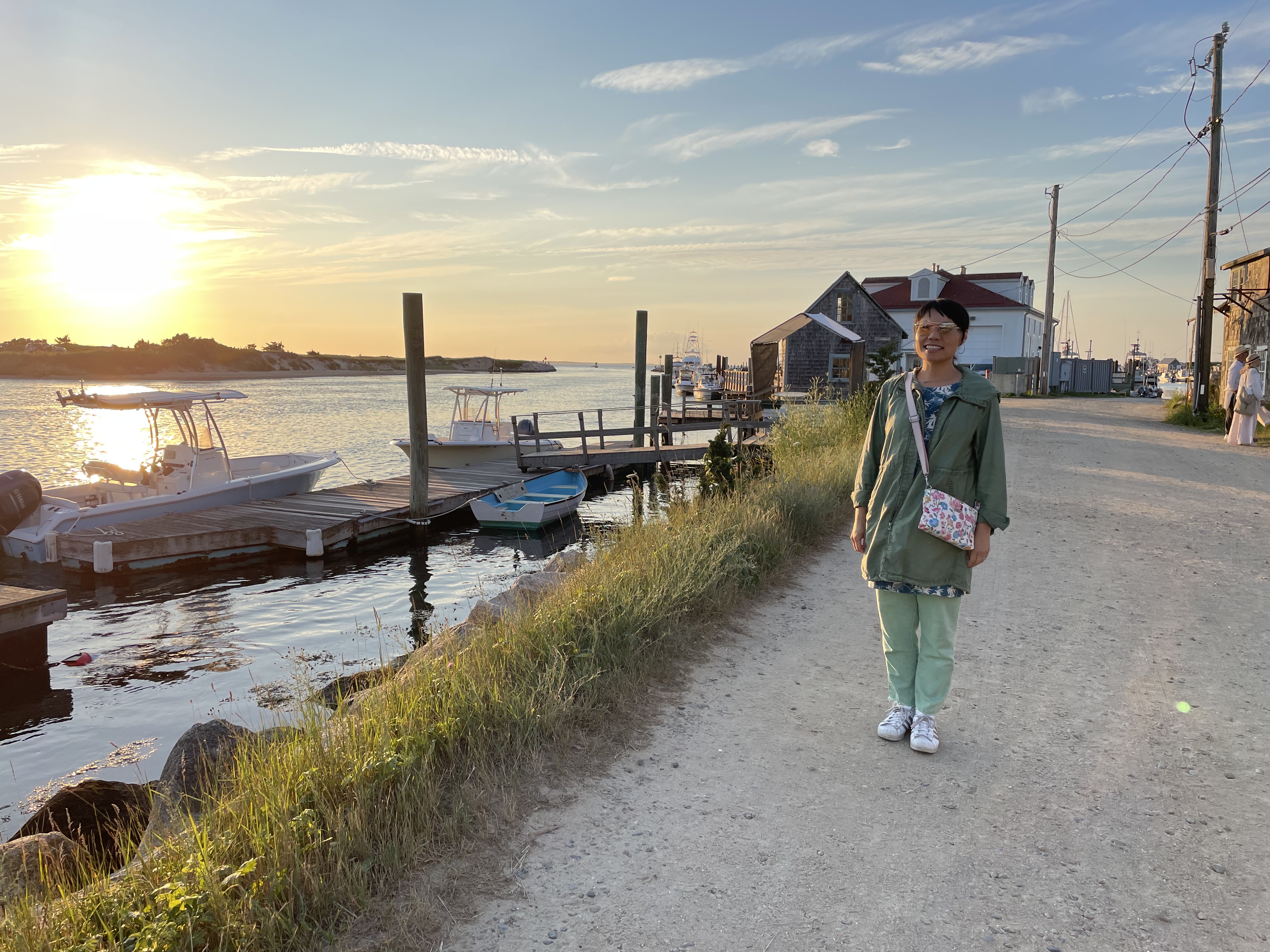 Ellen D. Wu
Department of History
"My time at the Eastman House in July was gloriously quiet, perfect for working through messy stabs at an unwieldly book project. During the first eight days I figured out that I needed to split one sprawling chapter into two. I finished complete (if unpretty) drafts of both. That left three full days for exploratory thinking, reading, and outlining to prep the next chapter. Special treats were evening strolls around Aquinnah Cliffs / Moshup Beach and fresh seafood from Larsen's and Menemsha Fish Markets."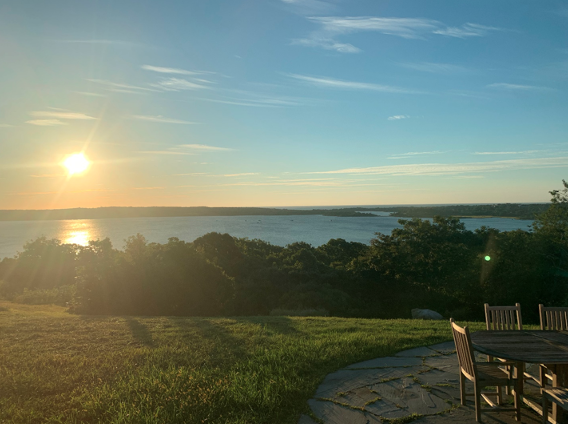 Jonathan Elmer
English Department
"My residency on Martha's Vineyard was largely dedicated to arriving at an understanding of the force and meaning of Ludwig Wittgenstein's use of the metaphor of "game," a metaphor he only introduces into his philosophical reflections on language and communication after he returns to philosophical research in 1929. On Martha's Vineyard, I attempted to understand the development and change in Wittgenstein's usage of the idea of language as a game. To that end I read "The Brown Book", the lectures in which this idea flourishes for the first time, and the relevant sections of the Philosophical Investigations. I also read very helpful secondary work by Roy Harris (on Saussure and Wittgenstein and the games analogy), P.M.S. Hacker, and the sustained skeptical treatment of the idea of language game mounted (but not published in his lifetime) by Wittgenstein's America editor and executor, Rush Rhees. The larger context for this research is a book I am researching and beginning to write o the "Paradigm of Play," as it seized the imagination of numerous significant thinkers of the twentieth century, in different disciplines:  Johan Huizinga, Wittgenstein, Émile Benveniste, Roger Caillois, Jean Piaget, Gregory Bateson, D. W. Winnicott, Hans-Georg Gadamer, Victor Turner, Richard Schechner, Eugen Fink, and Jacques Derrida."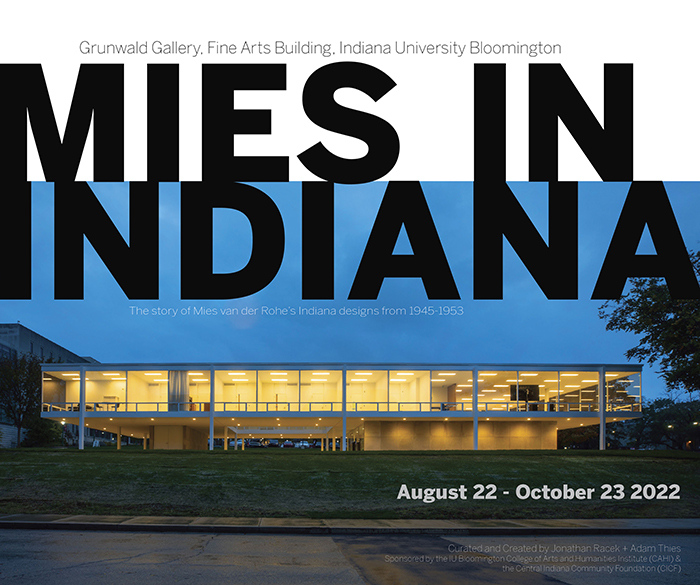 Jon Racek
Eskenazi School of Art, Architecture and Design
"The Eastman Residency is a space of beauty and palpable creativity. The residency allowed for both the time and the room to work unencumbered. I sat still with my tasks and brought my full attention to projects I had been furiously producing before my residency. I could see my project with fresh eyes and was able to overcome a few creative blocks. My time at the Eastman House was spent working on two projects: the graphic design of the exhibition boards for the "Mies in Indiana" architectural exhibit at the Grunwald Gallery and the research for a book proposal based on Mies van der Rohe's work in Indiana."